Reading: The Gentleman's Handbook: Gentlemen Manage Their Finances
The Gentleman's Handbook: Gentlemen Manage Their Finances
Nobody wants to talk about money and yet the majority of Canadian young professionals struggle with long-term debt, entry level salaries and, dare I say it, expensive taste. One study found that millennials were so anxious to go from red to black, that 30% of respondents said they would be willing to sell an organ if it meant having their debts erased.
For gentlemen (and adults for that matter), finances aren't something to ignore – it's an area of their life to control. To get you on your way to financial freedom, we turned to a CIBC Wood Gundy investment advisor, vice president, for advice.
1. Budgeting. The other 'b' word.
Budgeting is not sexy, but it is a necessity. Bust out an Excel spreadsheet and start measuring how much is going out and how much is coming in. One trick is to put all of your receipts from one month on your refrigerator; you will likely be shocked by how much of your pay cheque is going to entertainment and restaurants. Did you really need that $45 Vanilla and Hickory Smoked Manhattan from BarChef? Probably not. Was it everything you ever dreamed a cocktail could be? Yes, it was. Can you afford it? I'll let you answer that.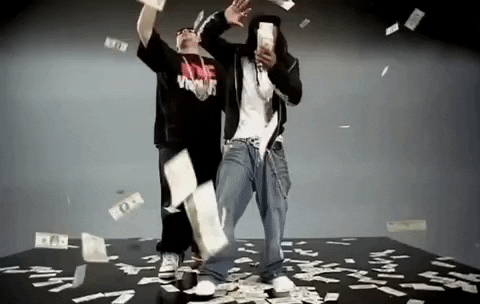 2. Save me!
Imagine that tomorrow everyone in your company had to take a 10% pay cut. What would you do? Would you have to find a new place, or perhaps a new job? Create a safety net to protect yourself by moving 10% of every pay cheque into a savings account. This will give you some flexibility should your income be decreased.
3. Shop smart.
We've all been told to dress for success, but that doesn't mean you need to head to Holt Renfrew to Toronto's new Saks Fifth Avenue destinations. For men, pick up two suits, two sport jackets, three pairs of dress pants, five dress shirts and a handful of neutral ties from stores that offer good quality at a reasonable price. Women notice confidence, not labels.
4. What's the plan?
Is your five- to ten-year plan to own a home? It's not easy in this real estate climate, but certainly doable if you have a plan. Start by building up your RRSP (registered retirement savings plan), recommends the financial advisor, and once you have enough for a down payment, the CRA's Home Buyers' Plan program allows you to withdraw up to $25,000 tax-free to buy a qualifying home, as long as you pay back the amount within 20 years.
Happy financial planning, gentlemen. Until next time.